Taking care of the elderly and most vulnerable is our ongoing commitment.
---

Today we have decided to go further, together. Our commitment must be broader: we want to take care of our communities and our homes, just as we care for the elderly.

Centred on 3 key areas – environment, social & governance – our CSR approach translates into 7 main priorities and operational roadmaps, as well as into a number of local initiatives, organised daily in our homes. It is the sum of each person's actions that will enable us to take positive action for the future and for the wellbeing of all.
---

We will make strides together, to allow all generations to live better and longer.
OUR 7 PRIORITIES
---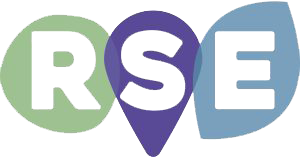 ---
ENVIROMENT

Reduce energy consumption by building and operating efficient homes

Managing our waste by reducing and recycling
---
SOCIAL

Guaranteeing good working conditions by providing high-quality environments, training and support

Transforming the working organisation with agility, to respond to the concerns and expectations of our employees

Attaching value to each person's work and skills
---
GOVERNANCE

Identifying and preventing serious infringements of human rights, personal health & safety and the environment through our vigilance programme

Deploying our CSR approach through our company culture and daily procedures