A comprehensive offer of accommodation and services for autonomous and dependent seniors
NURSING HOMES - EHPAD
Our nursing homes offer temporary or permanent accommodation for old-age seniors who no longer have the physical or mental ability to live at home safely, or who wish to break with a feeling of incapacitating isolation. The homes accommodate seniors at all stages of dependency. Many establishments are equipped with protected units for people suffering from Alzheimer's disease or related disorders.
---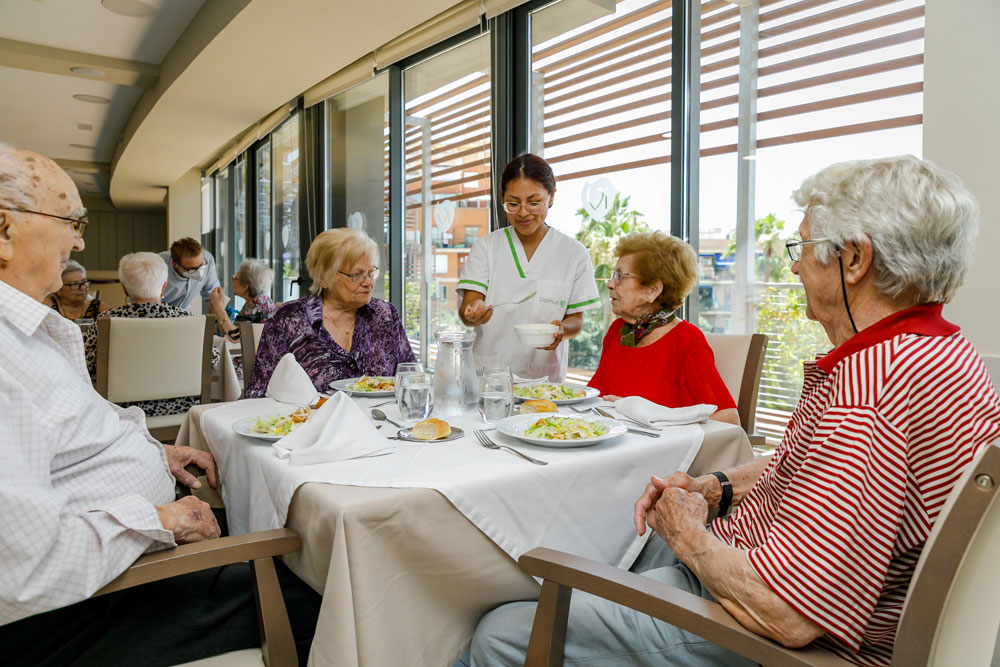 RESIDENCES WITH SENIOR SERVICES AND EHPA
Residences with senior services are prestige, non-assisted accommodation located in town centres. They offer rental apartments – from studios to two-bed apartments, either furnished or non-furnished with fitted kitchens and cupboards – as well as a range of services including a concierge, Club areas (lounge, bar, games rooms, etc.), personal services, etc.
Retirement homes for the elderly provide accommodation for autonomous seniors, looking for a secure environment, services tailored to their needs and an entertaining social life, for either permanent or temporary care. The teams who work in these homes, including hotel and administrative staff, organise services and accommodation based around a personalised life plan.

---
HOMECARE SERVICES AND HOMECARE NURSING SERVICES
Homecare services provide round-the-clock assistance for carrying our daily tasks and activities, in order to preserve autonomy and foster social contact. Services include pre-hospitalisation, post-hospitalisation, preparation for entering a retirement home and home support.

Home nursing services are offered to persons aged over 60 and are available on medical prescription. The aim is to prevent or delay certain hospitalisations; reduce hospital stays and enable people to return home more quickly; delay the entry into a residence and assist people coping with painful situations.